With Cutting Edge Digital Marketing
"If you're not spending money with SkySprout... you don't get it."
"Because of the people like Nick that are doing business in a whole different way … they're teaching me how to do business."
Explore the unique structure of SkySprout that makes it so much more than an online marketing agency. 

Learn The Skills You Need
What Is SkySprout Summit?
SkySprout Summit is a 2-day marketing conference for entrepreneurs, marketers, and startups looking to significantly boost their brand's identity. Learn the ins and outs of the digital marketing world from the leading experts of the industry and create connections that will elevate your own business. You will leave this event with a digital marketing plan that energizes your business, the confidence to immediately jumpstart that plan, and a newfound network of experts on your side.
"Thank you SkySprout for hosting such a great event"
"The Best Inaugural Event That I Have Ever Been To"
"I always love to learn from the people who are actually doing what they say that they can teach you."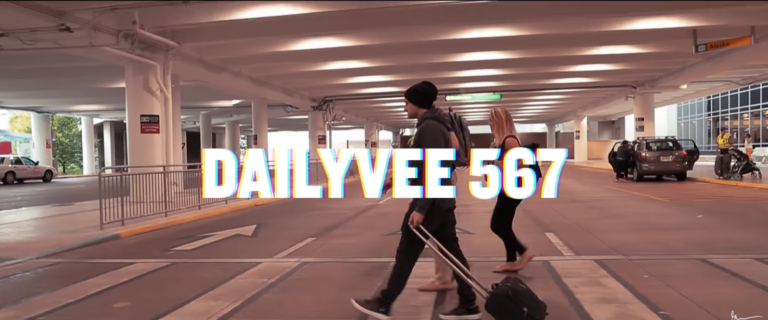 What matters more, happiness or success? Does it really and truly matter if there are people out there who don't like us? Why is…
Training: Already have an in-house team? We'll work with them to perfect their digital marketing techniques and strategies.
Consulting: We'll talk you through the challenges that arise during campaigns, content production, and more.
Education: SkySprout offers online courses where you can hone your skills. Practice digital marketing through carefully engineered classes made to boost your proficiency.
A Leading Digital Marketing Agency in Columbus, Ohio
As a full-service digital marketing agency specializing in social media marketing, personal branding, SEO, content creation, and more cutting-edge techniques, SkySprout is here to help you boost your business! We've spent years perfecting our methods through a lot of trial and error so you don't have to. And how do we know what works? Our results speak for themselves!
But these results don't happen on their own. That's why we've got a team dedicated to providing you with the best possible content for your brand. We've partnered with hundreds of businesses in every major market in the US, as well as several international clients, handling all their social media and putting them in front of the widest possible audience.
We're here to make a name for your business on all social platforms such as Facebook, Instagram, Twitter, and more. By prioritizing social media presence as a business, we work to ensure that you make it to the front page!
Our Digital Marketing Services
Your business is unique, so our team likes to evaluate your needs on an individual basis and create a personalized marketing plan just for you! Since we are a full-service digital agency, we're able to provide our clients with with a range of services, including
As a full-service digital agency, we provide our clients with a range of services such as content creation, personal branding, paid media, influencer marketing, and even traditional media marketing. Working alongside you and your team, we'll determine which of the following techniques will be right for you!
Branding
You've got this great idea for a business, but what makes you stand out from the crowd? Using techniques from content production to consultations, our team at SkySprout will help you build your unique brand identity. Personal branding is what sets you apart from others in your industry. When you create a brand that people recognize and remember over time, they'll return to do business with you over and over again!
Creative Production
Getting your name and your brand out into the world is nearly impossible without content creation. Just ask entrepreneur, speaker, New York Times best seller, and internet personality, Gary Vaynerchuk. He strongly believes in putting out content daily. Even if you're putting out at least one piece of content each day, you're still getting yourself out there to the world and building brand recognition. That's why we at SkySprout use creative production as the foundation of our services.
Our team produces content for businesses, ranging from professional photography to video production, and even copywriting. Once we have larger pieces of content, like long-form articles or videos, we can break them apart into smaller pieces of content and share them across different social media platforms. Working directly with you, we'll schedule your social media posts to keep your accounts full and constantly interactive.
Social Media Influencers
Influencer marketing on social media is one of the newest techniques in the digital marketing industry and involves getting your product in the hands of prominent social media users who have a large, loyal following. These influencers will draw attention to your brand by showing off your product and advocating for your business. Our team has perfected the art of influencer marketing, and we're here to guide you through the process of pairing you up with the best match to further advertise your brand!
Partnerships
We believe in utilizing paid media to run effective and efficient ad campaigns for your business. This allows us to direct more traffic to your social media page or website. With partnerships with Facebook, Google, Snapchat and more of the most valuable ad buying platforms, SkySprout is one of the lead ad buying agencies in Columbus. We know how to target the perfect audience for your product or service, so you can trust us to create the most influential ad campaign. And of course, we'll constantly keep you and your team in the loop with periodic consulting calls to evaluate the success of each campaign and adapting if need be!
Search Marketing
Did you know that about 20% of all searches are conducted by voice, and at least 31% of all smartphone users worldwide use voice-search technology at least once a week? The search marketing technique is one of the most revolutionary shifts in the marketing industry, and we like to keep our clients two steps ahead in utilizing voice search, social media, and more. In other words, we'll make sure Alexa knows exactly where to find your business and boosts you to the top of the search results in no time.
Traditional Marketing
While we're all about digital marketing, we also know that there's value in utilizing traditional marketing techniques in some campaigns. Radio or television ads can be incredibly effective for certain products and businesses, so we'll work with your team to figure out if these are right for you.
Marketing Consultation and Training
Consulting is one of the most undervalued services in digital marketing, but we think it's important to offer it outside of our other services. It gives you and your team the chance to work with SkySprout on projects or techniques without a long-term partnership. We believe in the power of educating existing marketing teams, so we offer consultations on ad campaigns, content creation, SEO, and more! Simply schedule a time to meet with us so we can discuss your current strategies and see where we can best assist you. From there, we'll offer any tips and tricks necessary to make you proficient in your craft.
SkySprout Summit
Our founder and CEO, Nick Francis, wanted to create a space for entrepreneurs, marketers, and anyone who was just genuinely curious to come and learn. By combining his passion for marketing and experience with live events, the SkySprout Summit was created right here in Columbus Ohio, and celebrated an incredible first year in 2019!
Nick's goal with creating this conference was to spread knowledge and provide value. He wanted people to learn from the leading marketers, entrepreneurs, and investors in the industry. With speakers like the Harmon Brother, David Meltzer, Daymond John, and Gary Vaynerchuk, he did just that. These speakers, along with many others, brought years of knowledge and experience with them to pass along to attendees. Through keynotes, panels, networking, and more, Nick made sure everyone was leaving with the most information possible to help them with their endeavors.

We believe that live events can be crucial to building an identity for any brand. They're able to build a culture around your business, allowing others to experience your brand in a physical, memorable way. You're giving your supporters the chance to meet you face to face and allowing yourself to meet more like-minded people through networking. As Gary Vaynerchuk so poignantly put it, "People are your most important commodity," and we want to encourage businesses to invest in the people that ultimately help each other grow!

Okay, this is all great, but what does this marketing conference actually do? Simply put, we set out to teach your business the foundations of effective digital marketing. Featuring businesses of all types, like nonprofits, local businesses, and large companies on panels allows us the opportunity to give out attendees a range of perspectives. No matter what size your business is, we guarantee you'll leave this event with an actionable digital marketing plan to boost your brand. And, to be totally honest, we have a lot of fun! This industry is insanely creative, so we didn't want to create an atmosphere where you're sitting at a table listening to people talk at you all day. We loved every minute of our first year and cannot wait to continue our growth with this in the years to come!