Our team is proficient in creating video, photography, graphics, copy, voice/audio, UX, and more. We consider the format of the media platform it will be deployed on and help you to curate the content associated with your brand. It is no longer practical to simply produce a 30 second commercial for all networks – we understand the nuances of the digital world, and will work to push your business to the front page.
Our creative team produces any form of content that will fit your business needs, expertly matching it with the platform it will be deployed on. Our goal is to produce content that is memorable, unique, and exciting – not just flashy.
SkySprout acknowledges that Youtube, Facebook, Snapchat, and Instagram all require different creative styles. We constantly study the specific user behaviors of each platform and use this to make our content the most effective.
Video: Our team will work with you to produce engaging video campaigns, B-roll footage to supplement your website, and more. We analyze your company's unique identity and develop video content that sparks a reaction in your audience.
Graphics: We can guarantee logos, typography, AD designs, signage – whatever your company needs, we'll ensure it fortifies the presence of your brand.
Copy: We offer copywriting for any platform. Work with us to create social media posts that capture an audience, blog posts for your website, descriptions of your events and products, and more. We have perfected the craft of vividly matching your business' persona through text, and will study your style to give you the most compelling copy out there.
Photography: Work with our team to capture professional headshots that still reveal the personality of your company, macro-shots for your website, event photography, and more – let us know your company needs, and we'll work to produce images that are eye-catching, aesthetically curated, and effective in capturing interest in your brand.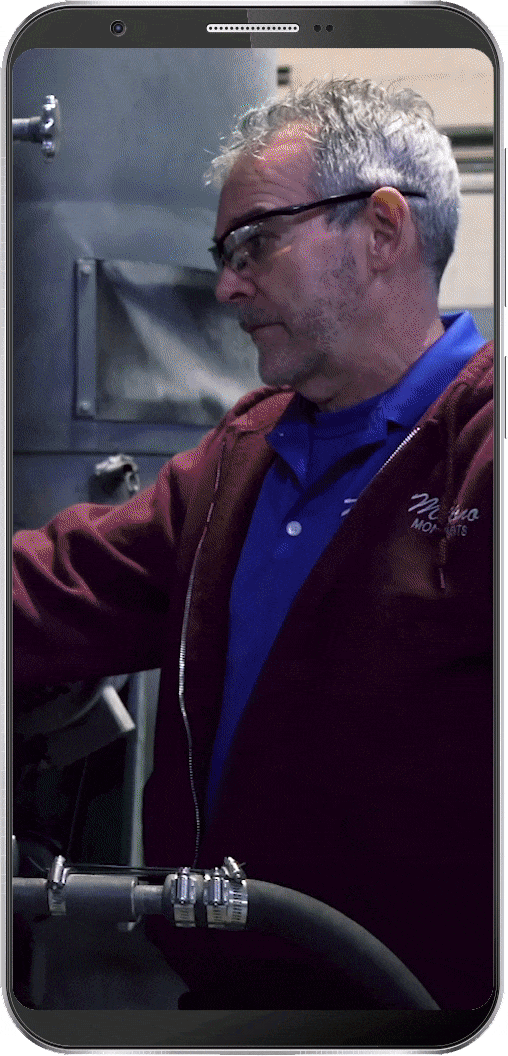 Digital content is a massive part of our everyday lives. From YouTube videos to Pinterest tutorials to tweets and GIFS and Facebook statuses, content is how many of us interact with the world around us on a digital level. As a business, your content and the way it is created is incredibly important to your brand, signaling to your customers who exactly they may be doing business with.
Our creative team produces any form of content that will fit your business needs, expertly matching it with the platform it will be deployed on. Our goal is to produce content that is memorable, unique, and exciting – not just flashy. We take the time to create a powerful collection of digital media that can transform the way the world sees your business in a way that no other agency can achieve.
Creative content is the cornerstone of effective branding. Whether its a photo for Instagram, a video for YouTube, or an article for your blog, your brand comes from the content you post. We'll work with your team to create content that speaks to your identity as a business, letting your audience know exactly who they're working with – and letting them know that they can put their trust in you and your team.
Our team produces content for all mediums, keeping you up to date on every social media platform. We will schedule a time with you for our team to visit your business and capture the necessary content for the month (or the specified time period that a campaign will be running). Our videographer will shoot B-roll of your business, capture vivid, unique photos, and gather the largest amount of content possible in the scheduled session. Following our initial content capturing session, we will have 1-2 days of post production editing including color correction and formatting. During this time, we will break down the collection of video content that we've gathered into smaller bits of micro content – photo stills, GIFs, mini video clips, soundbytes, tweets, blog articles, etc.
Our team specializes in fracturing out micro content from a select few pieces of larger, more general content. However, we will still utilize the larger pieces for anything we can. This can include full length interviews with your team, longer B-roll for website headers or filler footage, and more. It is important to have a collection of content that can be used for any kind of post. However, it is also important – even more important – to post with a purpose. Posts with no clear message or posts that do not effectively show the benefits of your product or service can overwhelm customers, especially if posted too often. We'll work closely with you to establish a posting schedule with a set strategy in mind. This will fill your social media, keeping you in communication with your customers at all times and reminding them that you care.
Our team also offers a variety of copywriting services to fortify the voice of your company online and in-store. This speaks to the importance of purpose within your posts – if your copy does not show the point of your posts in a concise, direct manner, your audience will continue scrolling. We can produce articles and posts for business or personal blogs, captions for social media posts, taglines for your business, and more of the things that show your customers the value of your brand. We also offer SEO copywriting services, and we are among the most efficient in the Columbus, Ohio area. Our copywriting services are guaranteed to match the unique voice of your brand, and we take your business' identity into careful consideration every step of the way. This will create a rock-solid identity while boosting your ranks in search engines, making you more accessible and more prominent in the minds of customers.
47% of buyers viewed 3-5 pieces of content before engaging with a sales rep. (Demand Gen Report, 2016). Content is what ultimately drives sales, putting your brand in the minds of your audience and drawing them back to you when they go to purchase a product. Content builds trust within your supporters, as they form a connection with your business over social media, your website, your blog, and more. Partner with us today to see what we can create together!