From their on-the-nose targeting options to the endless networking opportunities, LinkedIn has quickly become one of the most efficient platforms to boost your business. We've highlighted some of the most valuable features of LinkedIn to guide you in advertising, networking, and more! 
The How, What, and Why of LinkedIn Advertising
LinkedIn has optimized their advertising strategies to keep your brand on the cutting edge of brand awareness, engagement, and conversions. Connect with the 560 million other users through a host of unique advertising techniques!
LinkedIn offers:
Text ads
Sponsored content
Self-service ads
Sponsored InMail (direct messages)
LinkedIn Marketing Partner ads
Video campaigns
All you have to do is choose the type of campaign best suited to your brand, and it's smooth sailing from there. Create and name your campaign, target your unique audience, map out your budget and schedule, and refine your campaign needs over time – all through the Campaign Manager tool! 
LinkedIn also offers you metrics including clicks, spending, and impressions, so you can track the success of your advertisements and reassess as needed!
LinkedIn vs. Facebook Advertising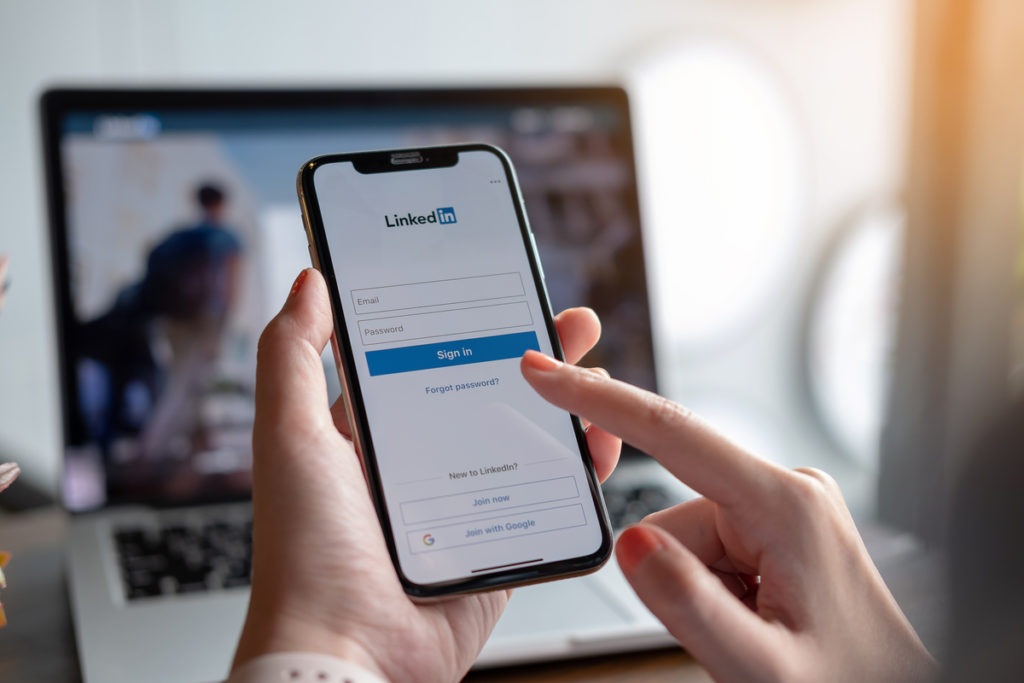 In the world of business, Facebook is the tee-shirt where LinkedIn is the blazer. We love Facebook – it's cozy, it's easy, it's low-maintenance and reliable. But when you need to bring something a bit more snazzy to the table – LinkedIn is where it's at.
We use Facebook because that's where our friends and family are. We share the photo, we like the status, we post the video as a means of communication with our loved ones – not necessarily as a consistent business practice. LinkedIn was created by professionals, for professionals. Strictly business, with results that will have you signing up ASAP.
Don't get us wrong – Facebook can 100% be utilized as a marketing platform, and for a slightly lower rate than that of LinkedIn. But we're considering the foundation of user intent when we look to marketing on LinkedIn. B2B (business to business) advertising thrives in a platform where career development is the main focus, leading us to favor LinkedIn when it comes to reaching others within an industry.
There's a time and place for everything – and we believe in marketing that remains true to your brand. Evaluate the features of both platforms and make the decision based on your own wants – but don't overlook the benefits of LinkedIn just because it's the "business" option! Advertising is what you make of it, so if your message is fun, energetic, or casual, you can still achieve that attitude on any platform you choose.
Networking on LinkedIn - How Do I Find My People?
B2B communication is an incredibly valuable tool on LinkedIn, pushing it into the category of "social media" despite the focus on business. Want to connect with other marketing agencies in the area? Need a copywriter or graphic designer to help out on your next project? LinkedIn has got you covered.
Curate your searches to find exactly who you're searching for by narrowing things down based on job title, experience level, education, and more. This ability to filter out your options is what brings LinkedIn to the forefront of the networking community, especially in terms of B2B communication. 
Automated Direct Messages - Don't Scare Off Your Audience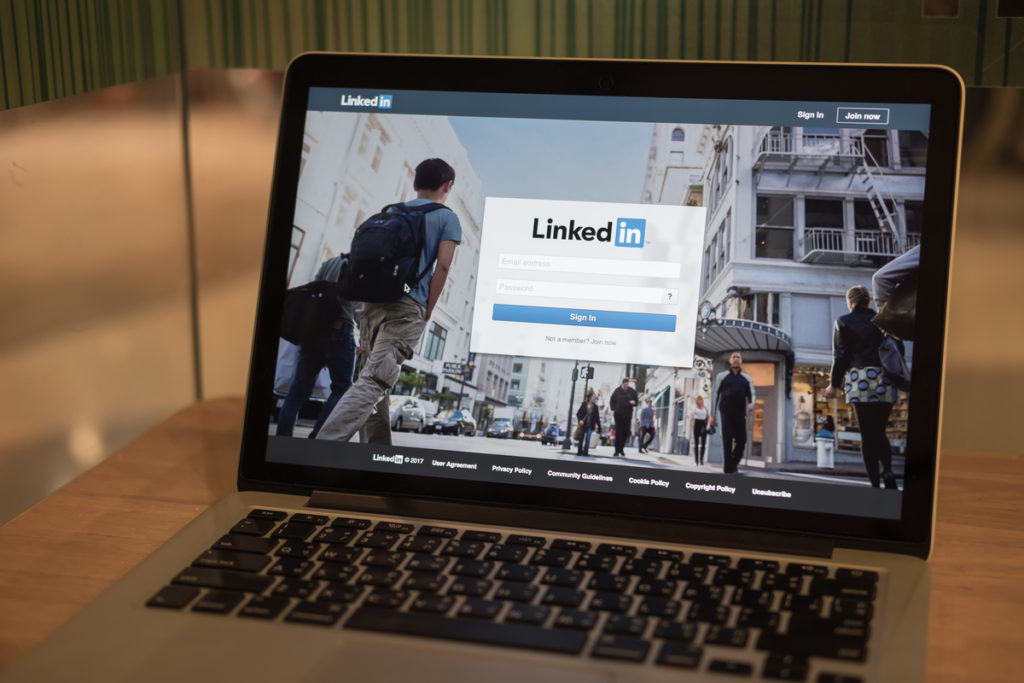 With LinkedIn, you can experiment with various forms of automation software, including automated direct messages. You can send a mass message blast to your audience without any real personalization within those messages. While this is a way to save time and energy and still communicate, people can often see through the gimmick.
Automated direct messaging is surprisingly easy to detect – the language is often stiff and robotic in how generalized it can read to your supporters. It gives the appearance that you don't really want to engage with your audience, or that you don't care enough to put the effort into an authentic message. Audiences are no longer falling for this stock message technique, and often will not even read through to the end – if the message is opened at all.
If you want to connect with your audience, we recommend taking the time to write a quick, individualized note rather than send an automated text. This comes across as far more genuine in the long run, and may catch the attention of those who might have kept scrolling otherwise.
All things considered, LinkedIn truly does offer your business some of the best options out there when it comes to elevating your brand. Experiment with new advertising/networking strategies, and find out what works best for your business today!